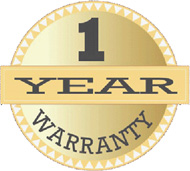 Evangel China takes pride in providing exceptional service to our clients. We are pleased to inform you that we offer a comprehensive warranty for every machine exported from us. Our warranty covers a period of one year or 2000 hours of usage.
During this warranty period, we guarantee the functionality and performance of the machine. In the unlikely event of any manufacturing defects or malfunctions, our dedicated support team will promptly address and resolve the issue.
To ensure the smooth operation of your machine, regular maintenance and proper usage are essential.
There are two options available for shipping the compensated spare parts:
1. If our clients require urgent delivery, we can ship the parts through international couriers such as DHL, TNT, UPS or FedEx. The courier will deliver the parts to the designated destination within 5-7 days. The client will be responsible for the courier expenses.
2. For regular claims of spare parts, we will ship the compensated parts along with the next shipment of new machines. The shipment expenses will be free of charge.
Please note that the warranty does not cover damages caused by improper handling, unauthorized modifications, or natural disasters. Additionally, routine wear and tear are not covered under this warranty.
At Evangel China, we strive to provide reliable and high-quality machines to our valued clients. Our warranty is a testament to our commitment to customer satisfaction. Should you encounter any issues within the warranty period, please contact our customer support team, and they will be more than happy to assist you.
Thank you for choosing Evangel China as your trusted machinery supplier. We look forward to serving you and ensuring a seamless experience throughout your ownership of our machines.