Since the SDLG Global Dealer Summit was held, SDLG is accelerating to become a world-renowned construction machinery brand, and SDLG's global influence is gradually increasing.
In the past few years, due to the impact of the epidemic, it was difficult for overseas clients to come to know SDLG's factories and products personally, and many big clients were full of expectations for the trip to SDLG. After full preparation, nine mining clients from Kazakhstan recently came to SDLG Industrial Park for an in-depth visit and exchange.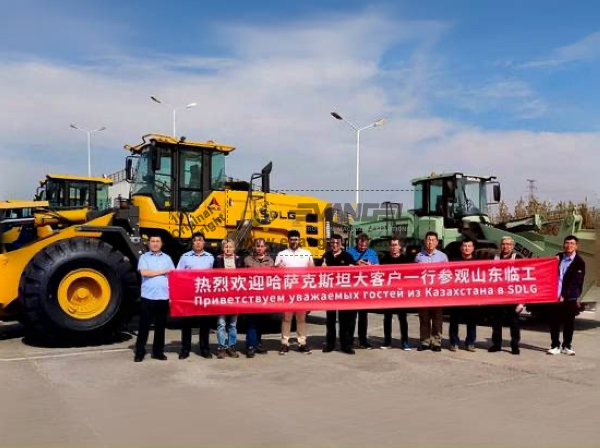 The clients first visited SDLG Museum, and gained a new deep understanding of SDLG's development history and enterprise culture. During the visit to the assembly workshop of excavators and loaders, the automated, lean and intelligent production management mode of SDLG made the clients praise. During the visit, the new SDLG products on display attracted clients to stop and test drive, and they were very satisfied with the superior performance and exquisite appearance of the products.
The visit and exchange allowed clients to have a close understanding of SDLG's manufacturing capacity and quality control requirements, and also allowed them to have a deeper understanding and perception of SDLG in a relaxing and pleasant atmosphere, so that SDLG's brand concept of "Reliable and Reliable Carrying of Reliable Trusts" was deeply penetrated into the hearts of the clients.