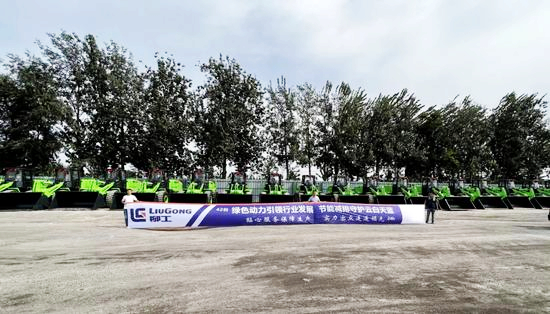 Since this year, LIUGONG electric loaders have been reported frequently, especially in the iron and steel industry, from the beginning of 8 sets, 10 sets, then 23 sets, 42 sets ...... more and more steel enterprises choose LIUGONG electric loaders as the assistant of green transformation.
At present, the iron and steel industry is implementing the ultra-low emission renovation project, so the customer intends to gradually replace the fuel loaders with electric loaders.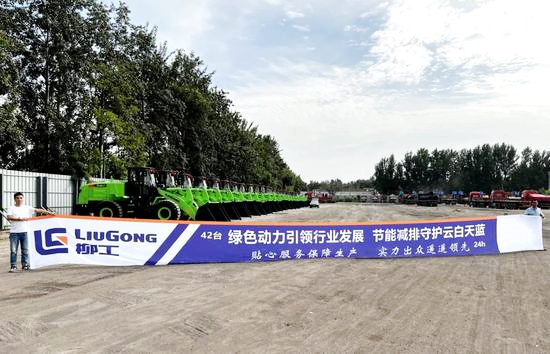 Iron working space confined, workshop dust, harsh environment, coupled with heavy equipment load, need to work more than 15 hours a day, the test of electric construction machinery after many rounds of comparison, the customer fully examined a number of brands of equipment digging force, battery life, as well as operational adaptability, reliability and other factors, LIUGONG electric loader stands out. In addition, LIUGONG electric loader has a high market share, the customer decided to purchase 42 sets of LIUGONG 5-ton electric loaders at one time. Moreover, LIUGONG also equipped professional electric loader maintenance masters in the service stations around the enterprise to effectively guarantee the equipment's attendance rate.
LIUGONG electric loaders have been favored by customers in the steel, coal, port and other industries since they were launched, which not only can effectively reduce carbon emissions in the operation works, but also improve work efficiency, reduce operating costs, and provide strong support for the sustainable development of enterprises.
As the leader of electric construction machinery, LIUGONG will add green power to the industry's high-quality development with more excellent electric construction machinery products and electric comprehensive solutions.