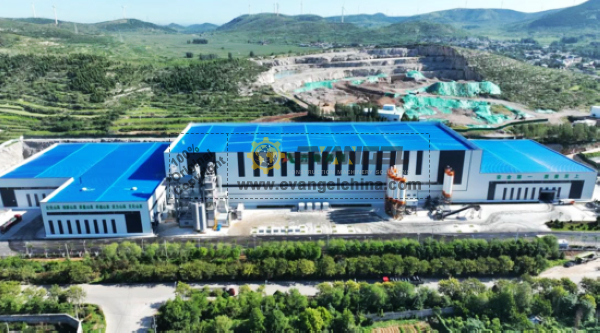 S3M-180 commercial concrete mixing plant is an important equipment in the automated production line of ready-mixed concrete. During the production process, this production line saves for a rainy day and effectively controls the noise, dripping and dust through configuration upgrading. The cooperation of efficient mixing system, precise metering system and efficient aggregate loading system effectively guarantees the production of this production line and provides a strong guarantee for customers to realize batch concrete production.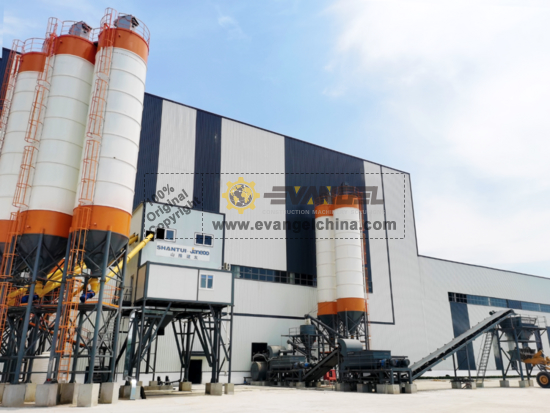 W3B-800 Stabilized Soil Mixing Plant is an important part of cement stabilized gravel road construction material production line, which adopts modular structure, linerless mixing technology, frequency conversion speed control, accurate metering precision, high efficiency, and provides high-quality raw materials for road construction projects.
With other production lines, the Intelligent Transportation Industrial Park can not only realize "self-mining, self-manufacturing and self-use" of sand and gravel materials, but also realize the industrial integration of deep processing of stone materials, and truly build the project into an all-around intelligent transportation industrial park integrating "mining, production of new road construction materials, prefabrication and assembly of components, and manufacturing of traffic and safety facilities". The project will truly become an intelligent transportation industry base integrating "mining, new road construction material production, component prefabrication and assembly, and traffic and security facilities manufacturing".
SHANTUI Jianyou's green and intelligent technologies and equipments have improved the productivity, flexibility and responsiveness of the Smart Transportation Industrial Base, making the construction simpler for customers! In order to achieve the goal of "double carbon", better based on the long-term development of industrialized construction, environmental protection priority, fine construction and efficient use of resources to provide new solutions and new ways.