SY550H is specially developed for mining construction, and the overall performance is upgraded again to meet the comprehensive needs of mines.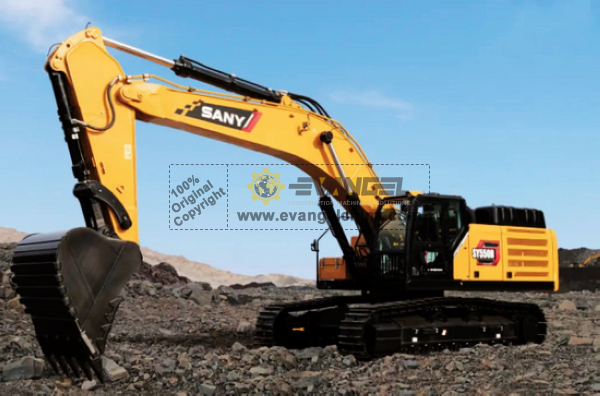 SY550H is a 50T class super mining excavator built by Sany Heavy Machinery, specially designed for heavy-duty mining conditions.
The new generation SY550H National IV machine is upgraded around "new power", "new shape" and "new technology", with strong power and humanized control to meet various operational needs.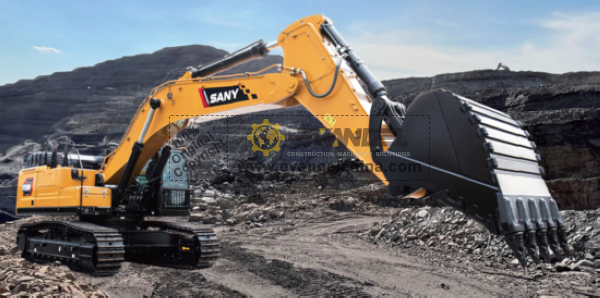 Hydraulic system: Equipped with famous brand fully electronically controlled main valve and main pump, the main pump displacement is upgraded from 212cc to 240cc, with 36 large diameter main spool, the system pressure loss is reduced, higher efficiency and lower fuel consumption.
Power system: Equipped with three custom imported engines, rated power 310kW, with sufficient torque reserve and smooth output in the effective working range, helping customers to solve the problems under heavy-duty working conditions.
Adopting DOC+DPF+SCR after-treatment technology, urea pipeline adopts electric heating method, which reduces fuel consumption, cleaner emission and more environmental protection, bringing real benefits to customers.

Bucket upgrade: standard 3.2m³ bucket, can be equipped with 3.5m³ large bucket, suitable for harsh working environment of mine and loading gravel and granite, etc. The structure of wear-resistant blade plate ensures longer service life.

The bucket can be equipped with 4 kinds of series buckets to meet the "one bucket for one situation", improve the construction efficiency, easily cope with a variety of complex working conditions, and enhance the product value and customer profitability.

The movable arm and bucket bar are upgraded: the 20,000-hour working device technology is applied comprehensively to ensure the high reliability and longer life of the working device. The box structure of movable arm and bucket rod is enlarged and widened, with built-in multiple internal tendon plates and the application of high-strength materials, which ensures its high reliability through full data testing and harsh endurance experiments in actual mining conditions.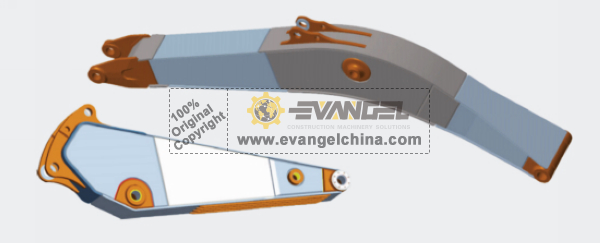 AOCT self-seeking control system: Adopting AOCT self-seeking control technology, according to different working conditions, it realizes that all gears and modes work in the best fuel consumption zone of the engine and high volumetric efficiency zone of the main pump, so as to realize the perfect matching between the engine and the main pump, thus achieving the excellent performance of high efficiency and low fuel consumption.

Mine type vehicle: mining-specific heavy-duty four wheels and one belt design, the main frame cross-section is heightened, the track guard structure is strengthened, sturdy and wear-resistant, stable and reliable. The track adopts high-strength special steel rolling three teeth plate, which has better grounding, higher stability and durability.