At this time of reunion between heaven and earth (Lantern Festival), Shantui excavators also sent the most complete blessings to customers. Shantui's National IV excavator SE680LC-10W for mining was delivered to mining customers again, helping the development of China's green mining industry.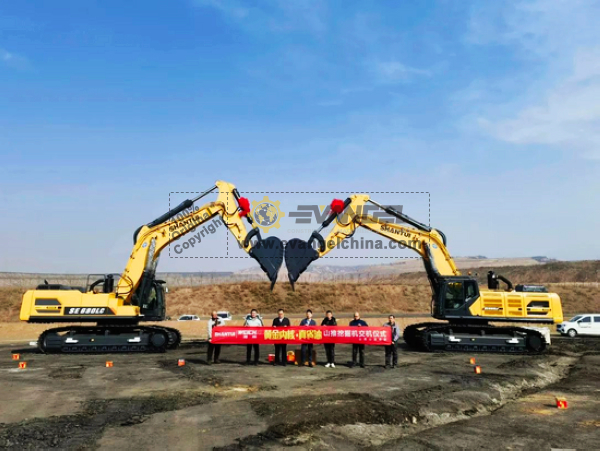 The SE680LC-10W is a new model of Shantui's National IV product, which is equipped with Weichai WP15H powerful engine.
The SE680LC-10W is a new Shantui National IV product, equipped with Weichai WP15H high-power engine, no after-treatment, low cost of use. The fully electronically controlled positive flow hydraulic system provides fast response, smooth operation and 15% lower fuel consumption than competing products. Adopting special heavy-duty working device for mines. No matter reliability, efficiency and comfort are upgraded comprehensively.
In order to ensure the operational efficiency of customers, Shantui Excavator cooperates with Weichai and Linde's 7000 service outlets to provide customers with 24-hour nanny service in mines. To ensure equipment attendance and maximize value for customers.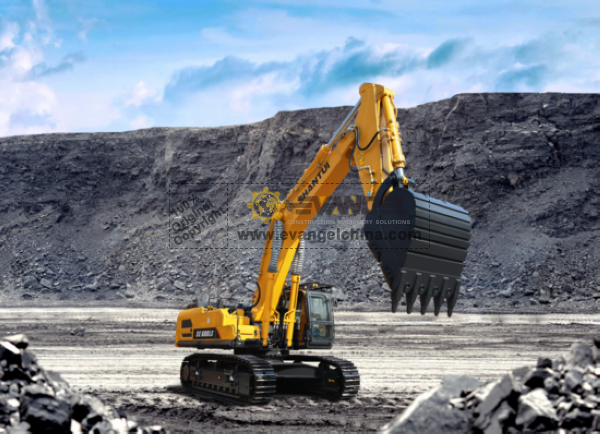 From the initial doubts about the brand - to the trial of the product, from the purchase of one unit to test the water - to two or three units of repeat purchases, until now the market repeatedly batch delivery, SE680LC-10W with high efficiency and fuel saving, stable and reliable, intelligent and comfortable to win the unanimous high recognition of customers, project managers, and mechanics, become the king of conquering the mine, treading through the Gobi.