On the tenth day of the lunar month, XCMG's agricultural machinery was dispatched with a hundred vehicles to welcome the new year 2023!
At 9:28am, accompanied by the sound of booming cannons, a logistics truck loaded with XCMG's National IV tractors and combine harvesters slowly drove out of the factory. Hundreds of brand-new XCMG agricultural machinery went to the main grain producing areas of China to be delivered to customers.
XCMG agricultural machinery, actively responding to the national call for low-carbon emission reduction, through early deployment, grasping the first opportunity, grabbing the market, grabbing time in the production schedule, taking the lead in the industry to achieve the switch to the National IV emission for the whole series of tractor and harvester products.
Through field test data analysis, compared with the National III emissions, the products equipped with National IV engines have improved heat dissipation performance and enhanced operational stability. The improved and enhanced layout of the National IV power system has optimised and upgraded the power and fuel consumption of the National IV engine, resulting in a higher matching, stronger power and better economy of the whole machine. Once launched into the market, the machine was favoured and snapped up by customers in all major regions.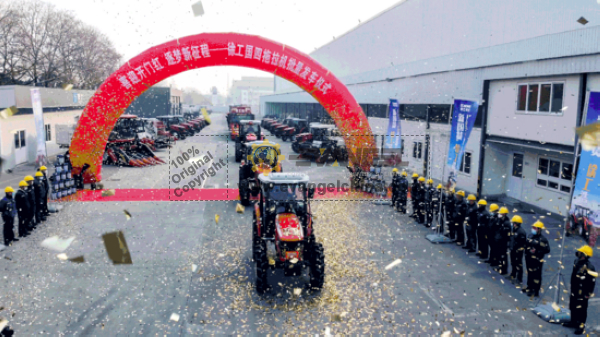 In recent years, XCMG agricultural machinery to promote agricultural development, revitalize rural construction as its responsibility, has been adhering to a high starting point, high quality, always meet customer needs, solid foundation, deepen development. The XT804-4D series tractors delivered to the market, since its launch, sales have been at a high growth rate, becoming the industry's popular products, favored by the market and customers, "strong power, good matching, fine workmanship, good quality", is the unanimous evaluation of XCMG tractors by customers.
In the new year, XCMG agricultural machinery will still be with high morale, the sense of urgency, passionate fight, open a new journey, and then a new height, for the motherland agricultural machinery modernization process to help move forward.