With the global development and the guidance of national policies, the process of electrification of construction machinery has been accelerated. Since this year, Shandong Lingong has been following the trend of "electrification" in the industry, taking into full consideration the needs of customers, and the green and energy-saving pure electric loaders launched have been welcomed by the majority of users.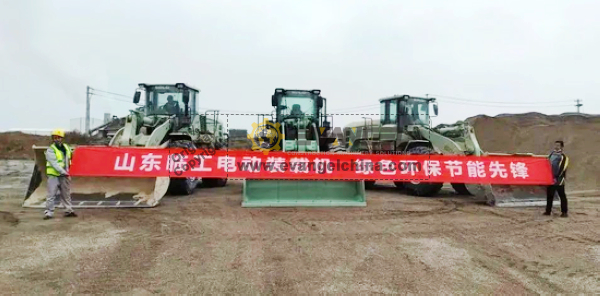 The customer owns nearly 20 Lingong loaders and is very satisfied with Lingong's products, services and work efficiency.
Through product trial and comprehensive consideration, Lingong Denso was highly evaluated by the customer for its efficiency, quality, performance and operating comfort. Finally, the customer continued to purchase Lingong products and said, "Lingong products did not disappoint me, and Lingong is still preferred for buying electric loaders."
The successful delivery of the machine not only consolidated the customer's trust in Lingong products, but also further enhanced the visibility and influence of Lingong electric loaders in the regional market.
Shandong Lingong will always think what customers think and solve what customers need, and will develop intensively and innovatively to create energy-saving, reliable, comfortable and intelligent products, actively practice the concept of "customer-centered" and help customers develop a new era of green production in the industry.